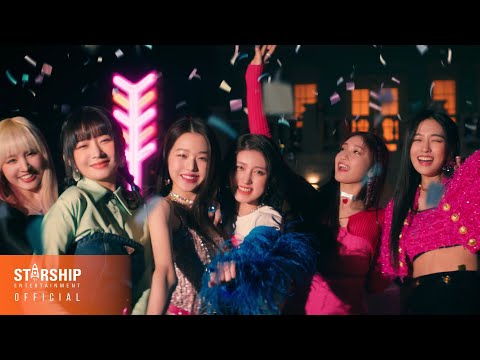 Thumbnail of IVE 아이브 'LOVE DIVE' MV on starshipTV Official Channel.
---
This article is written in English.
TL;DR
Love Dive is a good follow-up song that will remind you of late 2000 or early 2010 West Pop type of music.
Notice
This article aimed to quick-review this MV and song, and spread information about it.
No copyright infringement intended, aside from this article that is written by myself.
I am no musician myself, so this article is purely from my point-of-view as a music listener/enjoyer who loves listening to music as a form of entertainment.
Media shown here, whether images, videos, or such are embedded from the original source.
---
Introduction
On 5 April 2022, 6 PM (UTC+9), IVE, unveiled a music video for their follow-up song, entitled LOVE DIVE. Previously, the group debuted with "Eleven" back in December 2021. Prior to this release, images and teaser have been released too, to tease fans of the upcoming release. You can watch the Music Video teaser below. Also, their debut is still in the chart as I am aware of, which also means that public expectation for this follow-up single will be big. Will it be good enough?
---
Music Video
You can watch the music video for LOVE DIVE, which they just released through this thumbnail below.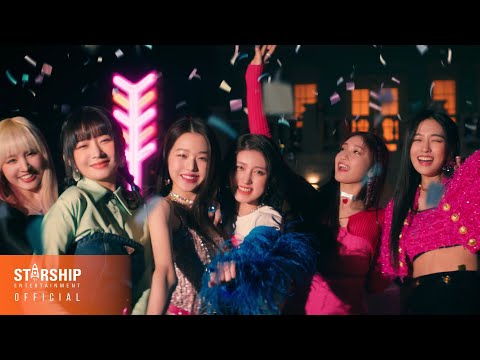 ---
Quick Review
Music Video
The music video felt modern and does enhance the enjoyment which could be felt while listening the Music Video. No problematic scenes or concerning scenes shown in the video, so it's safe to be seen by every age, I think. Borrowed a sentence from IATFB on Asian Junkie, the music video does feel like seeing "Talented Chaebol Daughters", cause it does have that vibe, as if we're watching rich teen/young-adult people perform a song about love.

Also it doesn't feel that Wonyoung is having that special treatment in the music video. I could see each member clearly and their part in the song also seems better. Previously, there were a lot of instances where netizen (me included), felt that Wonyoung having special treatment/pushed too much, which could destroy the group later, as what can be seen on previous groups in K-Pop, such as Miss A, 4Minute, 2NE1, and such. Most of these groups pushed someone too much, and were later broke in the end.

Update 12 April 2022. Upon watching the music video again, it's fun to take notes of some subliminal feature in the music video. You could see that they mainly use Cupid as the theme in the music video, which you could see wings such as in 0:03, or when you see Gaeul posing in front of wings in . You could also see how Yujin touch her lips in when she lipsync-ed to the lyric "this", implied that "this" mean a kiss.

Update 16 April 2022. However... Upon seeing their music show performances, I realised that "this" probably means... "more than kiss"... Seeing how the hand gesture at that point, I guess "this" probably could be interpreted as "more than kiss"... You can watch it here for an example of what I mean.
Song
While "Eleven" needs some time to grow for me, this one is not. Only by the intro it already sounded good, and I enjoyed my time staying listening and watching the music video till the end. Borrowing a sentence from user "Whistle" who commented on the same post in Asian Junkie, this track "reminds us like mid 2010s producer/dj western radio pop, like Calvin Harris and Avicii".

And as for me... It worked, magically. Starting from the intro, the chorus, till the end of the song, everything sounds like what late 2000s or early 2010s releases to me. And it... worked. The song is simple, yet enjoyable too. It doesn't sound repetitive at the same time. I could see that this song is gonna be enjoyed by old kpop fans too as it's good and does not sound too experimental like how K-Pop music sounds lately. This is such a good move and good follow-up from IVE. The one that felt kinda different was probably the dance break part, but it's not that annoying to stay for. In short the song felt like the "correct amount" for me. Also thank god the song doesn't end abruptly, but there are some fade melodies/sounds that can be heard near the end.

This kinda makes me wonder... Back in 2009-2011, there was an implicit trend that I could see in the K-Pop scene. When an act releases a good track, it influences other artists to release a good track too, as that is what rivalry should be. Influence and upping the bar, and us as a music consumer of course gonna enjoy all these good songs. But will this good song trigger other acts too? Hopefully yes, as some releases this year felt quite good until now.

You can hear their single album here:
---
Conclusion
Is the single good?
Yes, for me.

As rare as it is in the Kpop scene lately, it's hard for me to say yes instantly for a song. Especially coming for newer acts whose music lately tend to be too experimental, which makes the song needs some repetition to enjoy, or needs to use headphones to enjoy subliminal elements. But not this song. Since the first time I heard it using my smartphone speaker, it is just good since the intro. Which is good. Again, such a good follow-up from Eleven.

So for me, I scored this single as:
That's all for now. Thank you for reading this quick review, and see you in another post. Bye! 👋🏻