Album Cover of The ReVe Festival 2022 – Feel My Rhythm, Fifth EP released by Red Velvet.
Will this EP make Red Velvet's discography stronger than before, or not?
---
This article is written in English.
TL;DR
Even with all of those promotions and record-breaking everywhere, unfortunately, this EP is not that strong enough for their discography.
Notice
This article aimed to quick-review this EP (Extended Play), and spread information about it.
No copyright infringement intended, aside from this article that is written by myself.
I am no musician myself, so this article is purely from my point-of-view as a music listener/enjoyer who loves listening to music as a form of entertainment.
Media shown here, whether images, videos, or such are embedded from the original source.
---
Introduction
It's early 2022, and now Red Velvet just released another Extended Play (EP) consisting of six tracks, including a title, "Feel My Rhythm". Prior to this, Red Velvet has released a few albums in Korea, Queendom (2021), and The ReVe Festival — a trilogy back in the second half of 2019. Prior to the release, various images, videos, and snippets were released for the public, which includes their images in Ballerina theme, classical music notes, shoots in garden, and such. Few notable keywords appearing on the promo are Bach, classical, garden, and ballet. Few people were also expecting this release (at least the title), gonna be "velvet side", which usually meant their soft side.
---
Title and Tracklist
As said above, the title for this EP is "Feel My Rhythm", which samples Bach - Air on the G String. Other tracks included in this EP are "Rainbow Halo", "Beg for Me", "Bamboleo", "Good, Bad, Ugly", and "In My Dreams". You can watch the music video below, and the tracklist embedded after from Spotify. The Music Video is also inspired by various classical art pieces, which you can read on a Twitter thread after the embedded tracklist. Seulgi also explained some through a reaction video on their own YouTube channel.
Music Video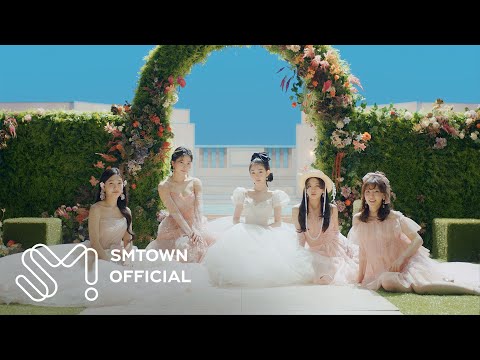 Tracklist
MV Explanation Thread on Twitter
Fountain frome the MV and a painting from Hieronymus Bosch#RedVelvet #FeelMyRhythm pic.twitter.com/LIclTTlaSt

— Hitting That Drum / Kpop Drum Covers! (@boloogiwoogi) March 21, 2022
Red Velvet's Reaction to Feel My Rhythm MV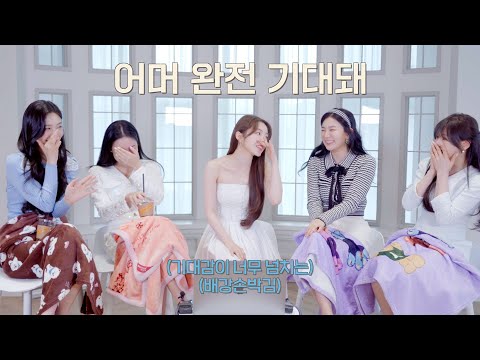 Quick Review
At first listen, the title "Feel My Rhythm" doesn't intrigued me that much. Well the intro (cause it's on the teaser), and the chorus does stuck in my ears, but it didn't stand out that much. At that time, my thought was "Hm this is so noisy and the instruments felt all over the place". It just doesn't have "that spark" of a common Red Velvet signature. After that initial listen, I only listened to the title probably five times at top for two or three days after the release.

After watching the MV, I listened to other tracks on the EP, and none of the tracks also stand out. I was expecting "Bamboleo" to be another hidden gem/jam from Red Velvet cause the intro was good, but then it fell down too. Each track felt... easily forgettable, and it felt so noisy and too much screaming throughout the EP. Even "In My Dreams", the last track that fans said was good, doesn't feel that much for me. Back then, hidden gems such as "Pose", "In & Out", "Sunny Side Up!", felt so high quality that it could serve as a double-title track. But now... Kinda disappointed, cause usually at least there is one hidden gem in the Red Velvet album, but now, there were none.

Fortunately, even though the previous single, "Queendom", was quite tame in my opinion (not that strong, but not that bad as a single). The performance version of "Feel My Rhythm" does enhance a lot of elements in this single. I could hear their voice more clearly, and appreciate all those elements in the instruments, slowly. However, like these past few years, I couldn't say that I am proud of their performances in music shows, cause like usual, it's just a dance-show-case-performance. A pre-recorded, with no real-raw-vocals served. Disappointing, honestly with their (mostly SM, probably) decision this past few years. Anyway, you can watch the performance video below. It's grande-sophisticated-gorgeous-and-pretty as usual. They finally have a budget for girl groups.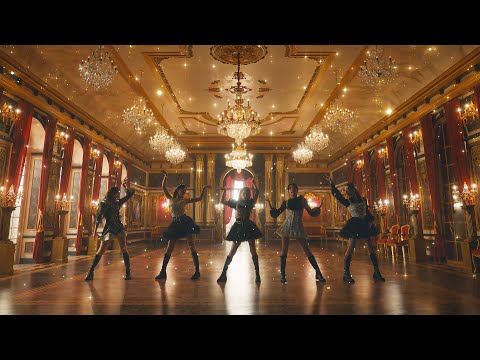 ---
Conclusion
Is the album and the title good?
Hm... For "Feel My Rhythm", kinda good. But for EP, no...

As someone who's just an enjoyer/listener of music, the promotion single does feel enhanced than "Queendom". It's easier to follow (not that much of English compared to Queendom), and the dance performance does enhance the experience. It's definitely a grower. However, the EP fell short of my expectations. None of the b-side felt standout or worthy like how Red Velvet's album usually is. That ReVe Trilogy back in 2019 still stands as the strongest mini-mini-full album in my opinion. Even though not every track is title-worthy, yet most of it's actually memorable till now. But this one... It's a no.

So for me, for "Feel My Rhythm", my score is:
As for the EP, my score is:
That's all for now. Thank you for reading this quick review, and see you in another post. Bye! 👋🏻